Life is about building bridges.
Bridges unite opposites
and make them one.
Playback Designs unites analog and digital audio
About us
Playback Designs imagines, creates and manufactures the highest performance, highest resolution, jitter free digital playback systems available for the most discerning of listeners.
Each and every person involved with Playback Designs is first and foremost a lover of music. Without this appreciation no company involved in either high-end audio or the professional recording industry can truly measure how good the products are that they are bringing to market.
Sure, we measure each and every unit that we ship, but the most important step is the final listening session that occurs just prior to packaging the unit for shipment. We believe that Playback Designs' systems represent the finest audio playback in the world for the finest listening system in the world… your ears!
Playback Designs unites Swiss-German engineering with American entrepreneurship
Products Dream Series
We build dreams, where others barely dare to dream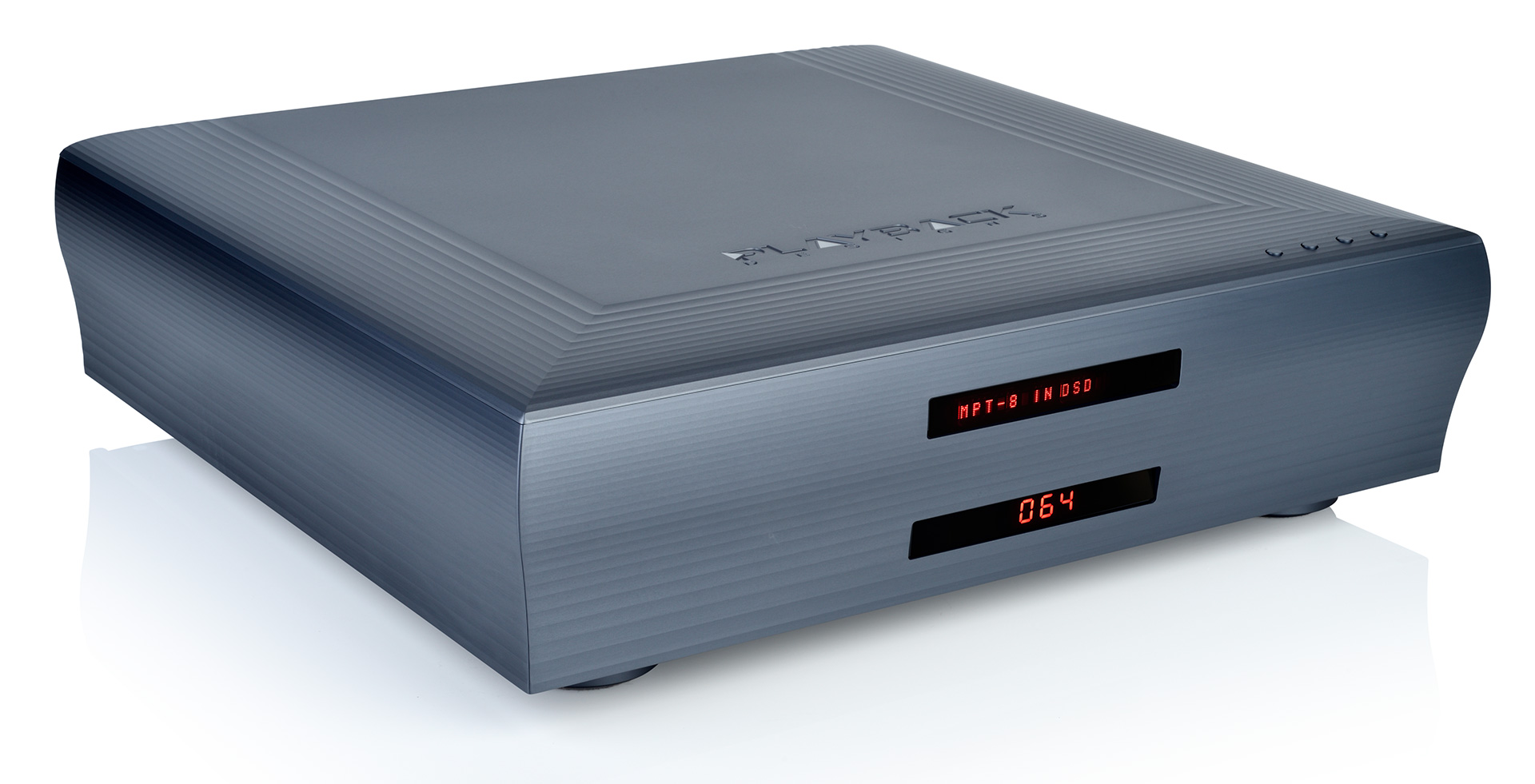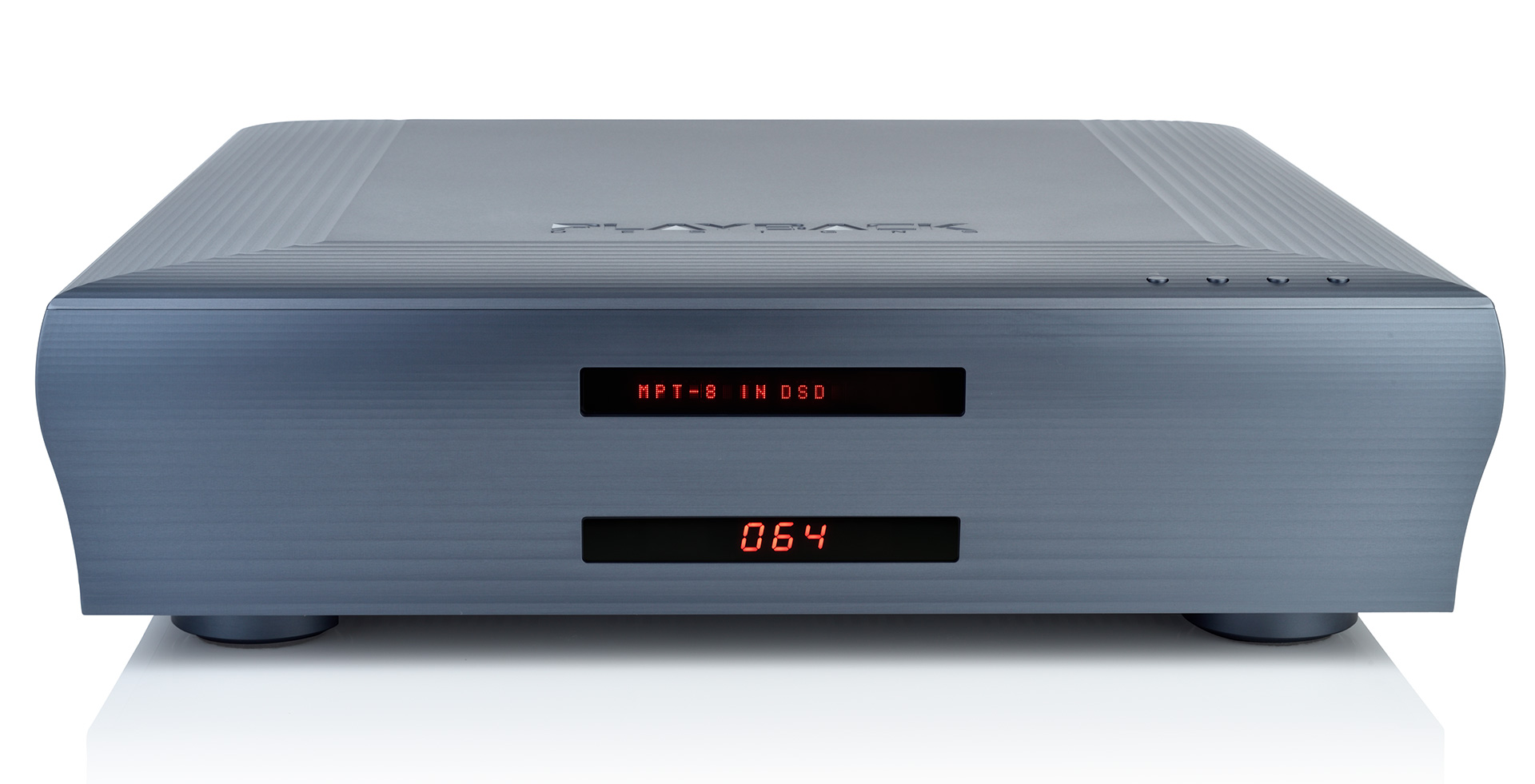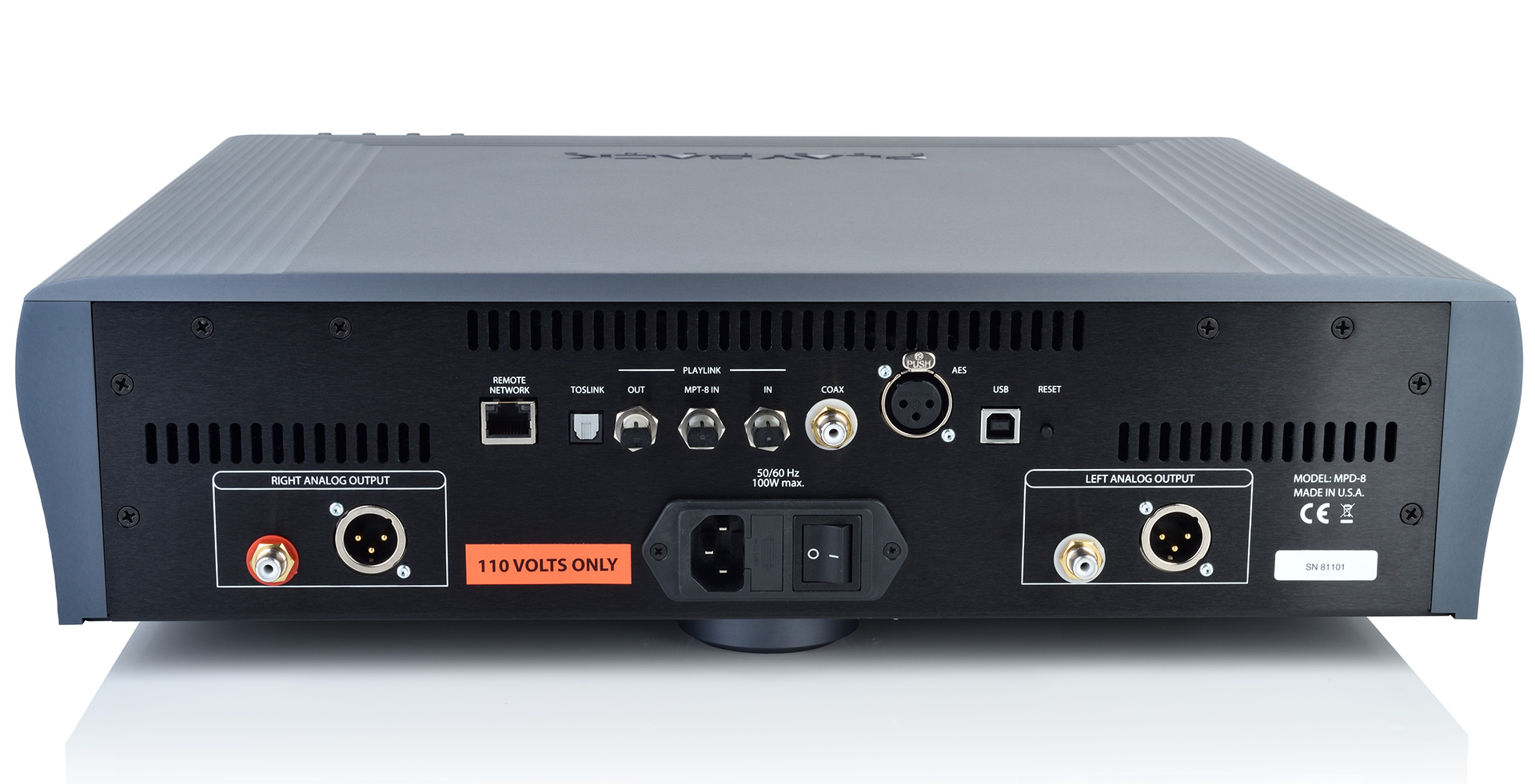 Dream DAC
MPD-8 Playback Designs Digital Analog Converter
DAC with integrated volume control
Up to 384kHz PCM and up to 11.2MHz DSD
USB I/O, AES, Coax, TosLink, PLink I/O
Balanced and unbalanced analog outputs
digitally driven, analog volume control
double Differential discrete DAC
double Differential ultra high end analog stages per channel
three regulated analog power supplies with three transformers
Software upgradeable by end user
Recording software for file creation on computer
Easy and intuitive remote control via iPad or Android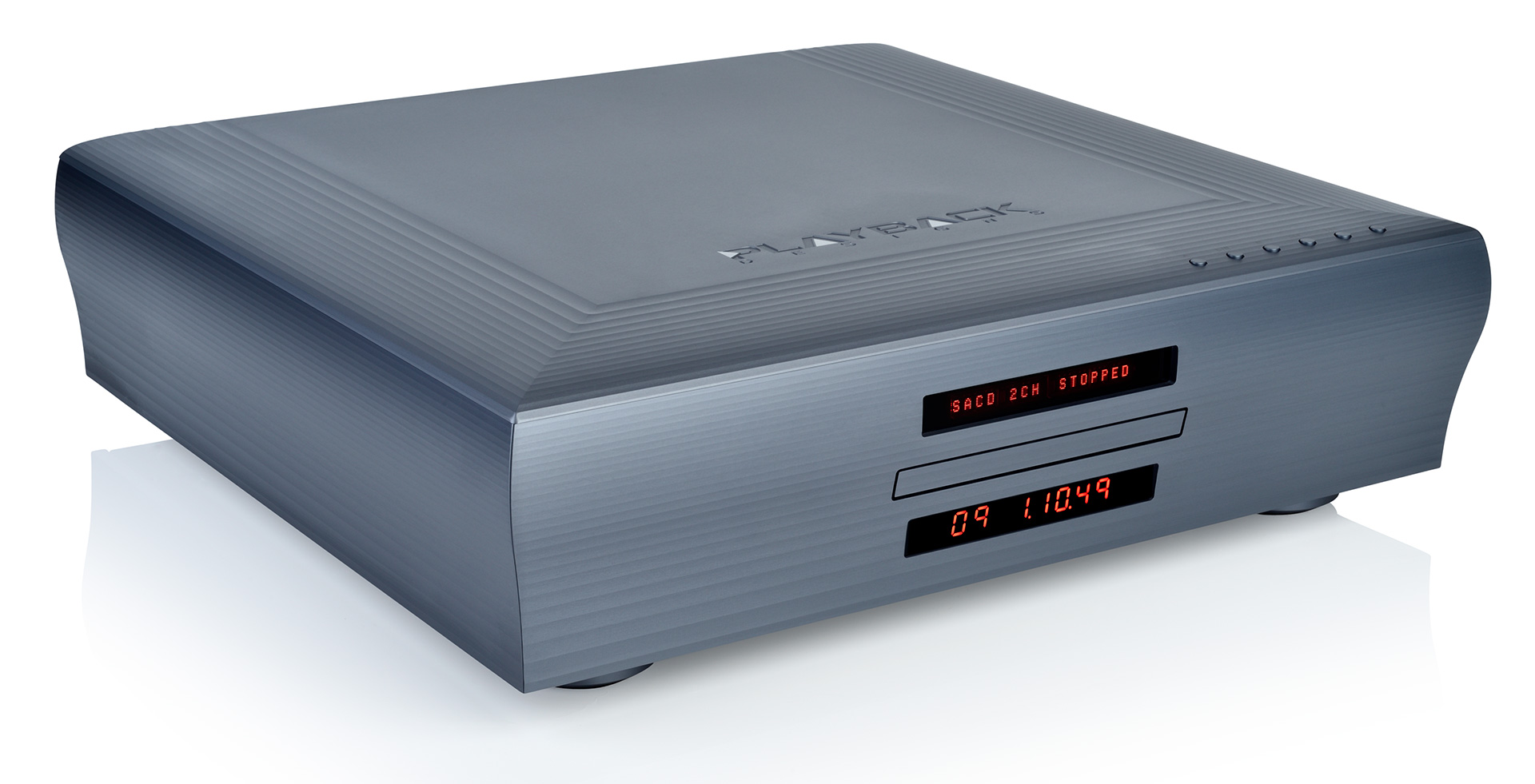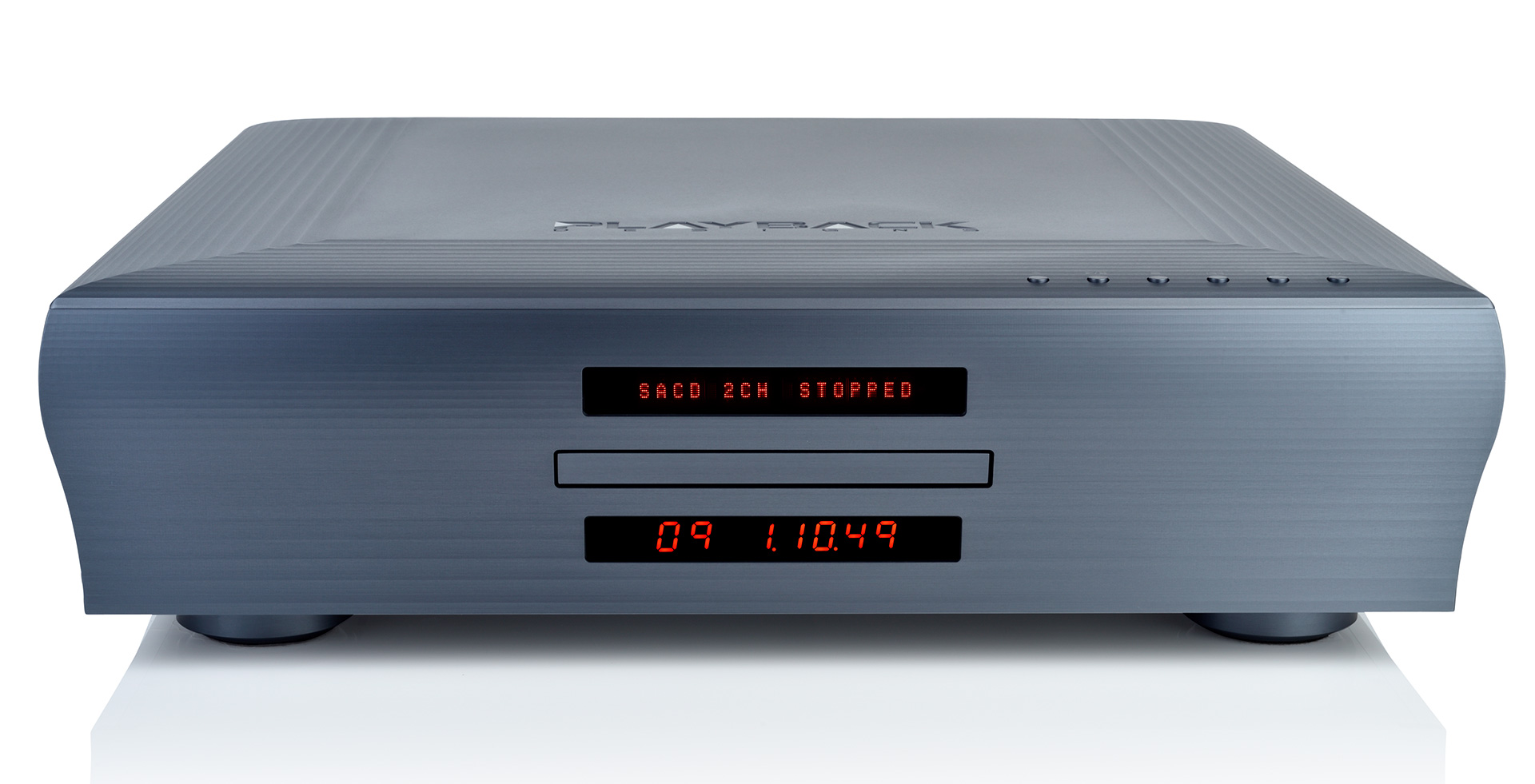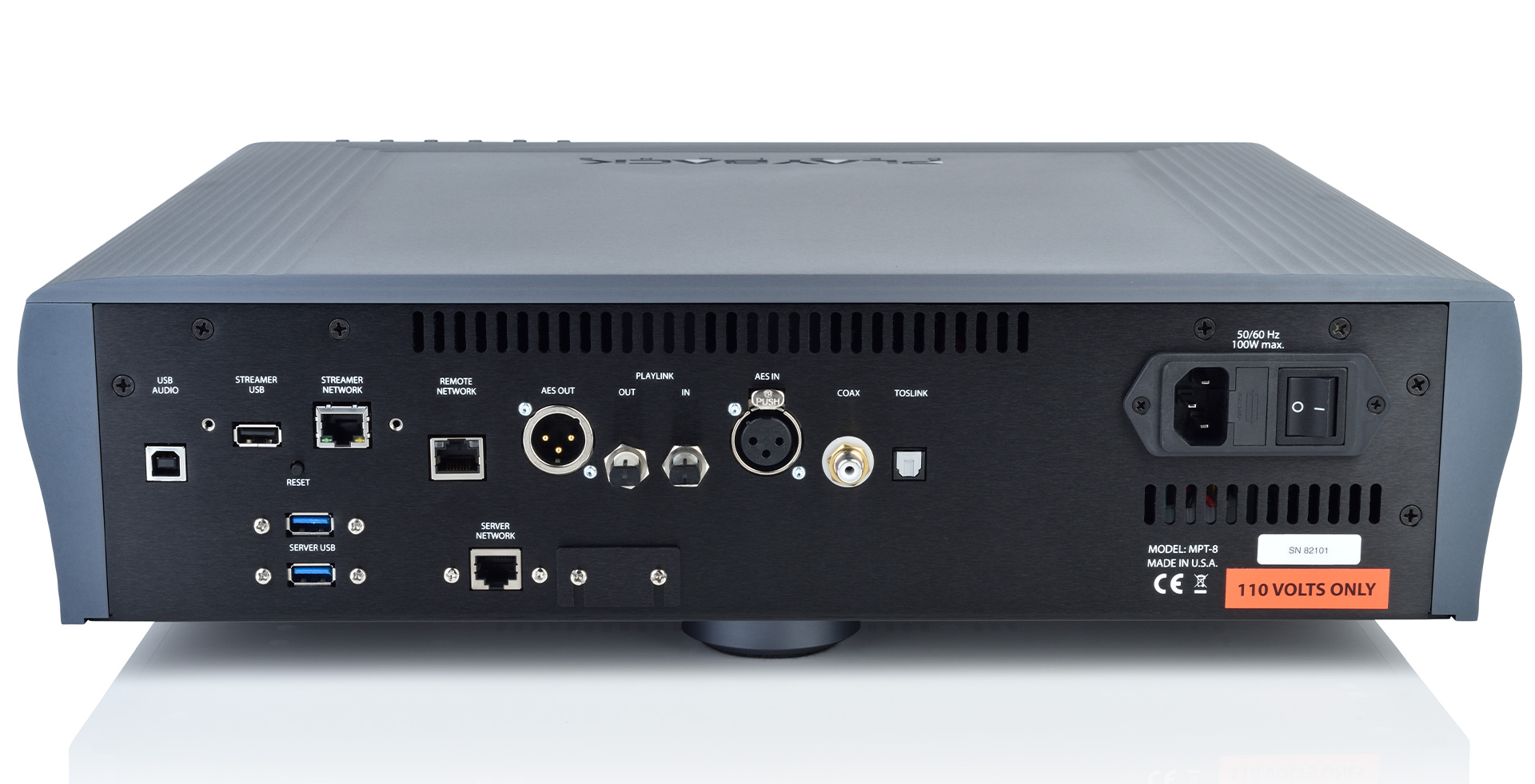 Dream Transport
MPT-8 Playback Designs Transport
Integrated Transport, Music Server
Connects directly to MPD-8 (or any other Playback Designs DAC) via PLink
Connects to any other DAC via AES
Special designed high end SACD/CD transport
optional built-in Syrah server with 2TB SSD storage
Easy and intuitive remote control via iPad or Android
Products Sonoma Series
Audio-Magic Wine-Tasting Musical Mystery Adventure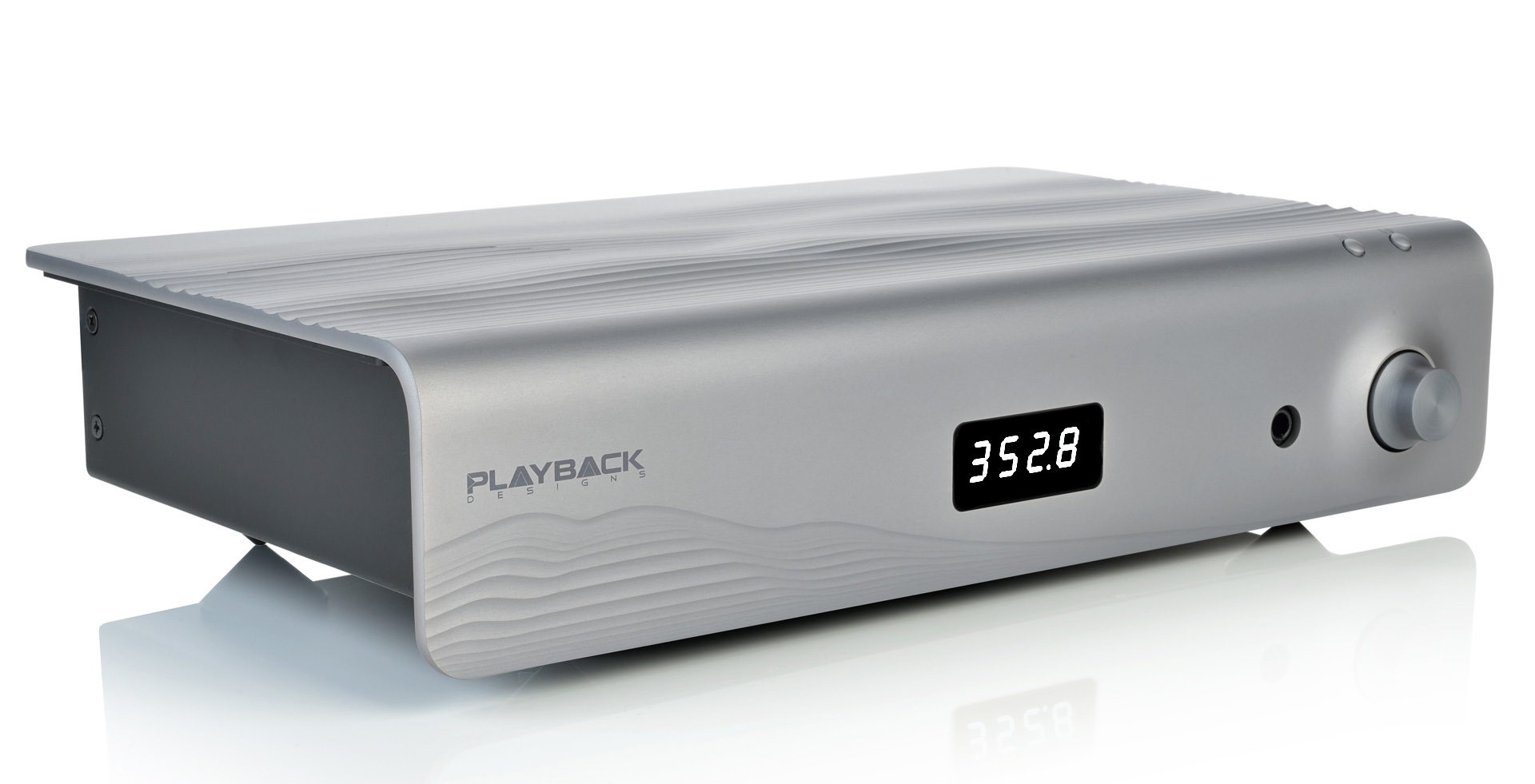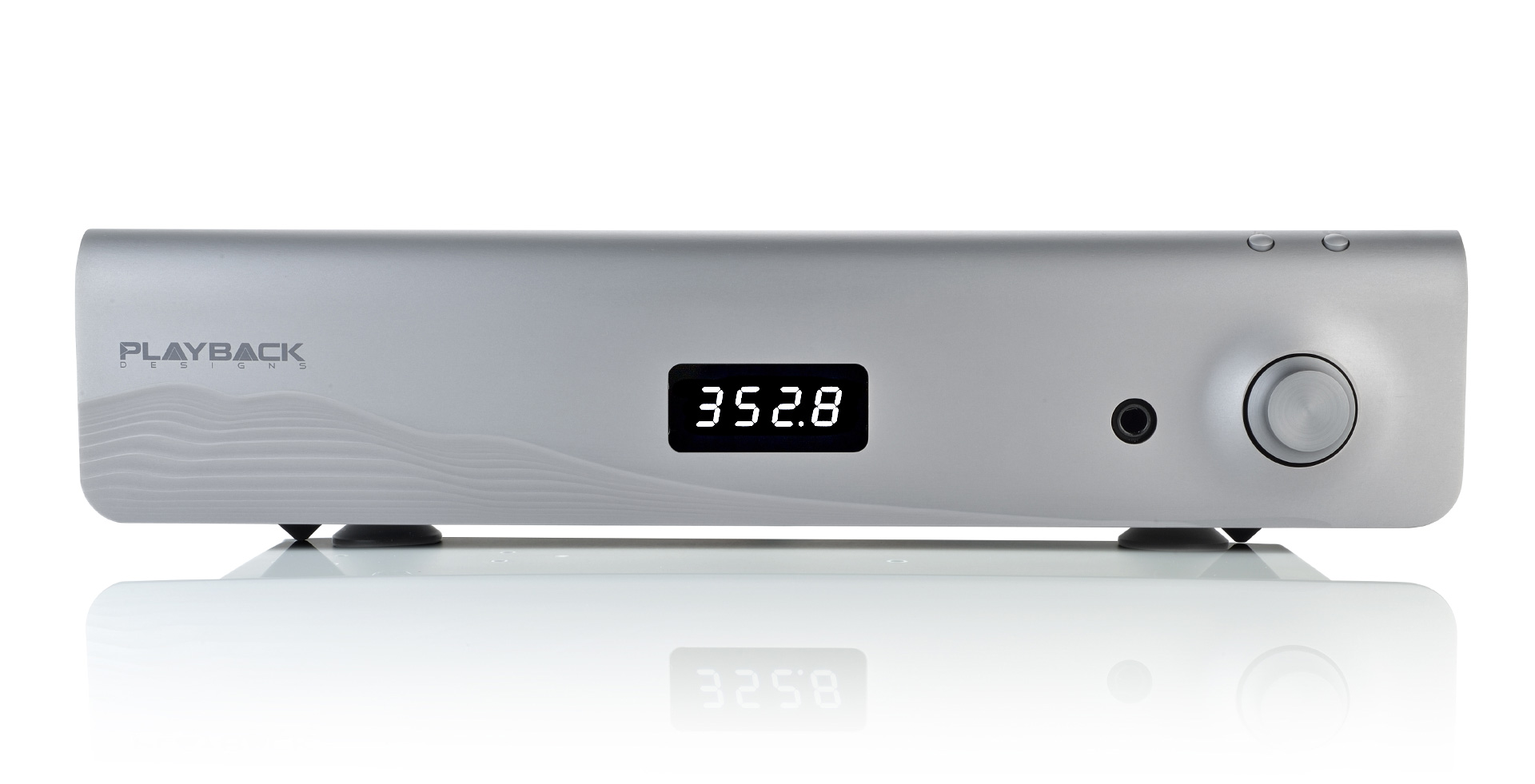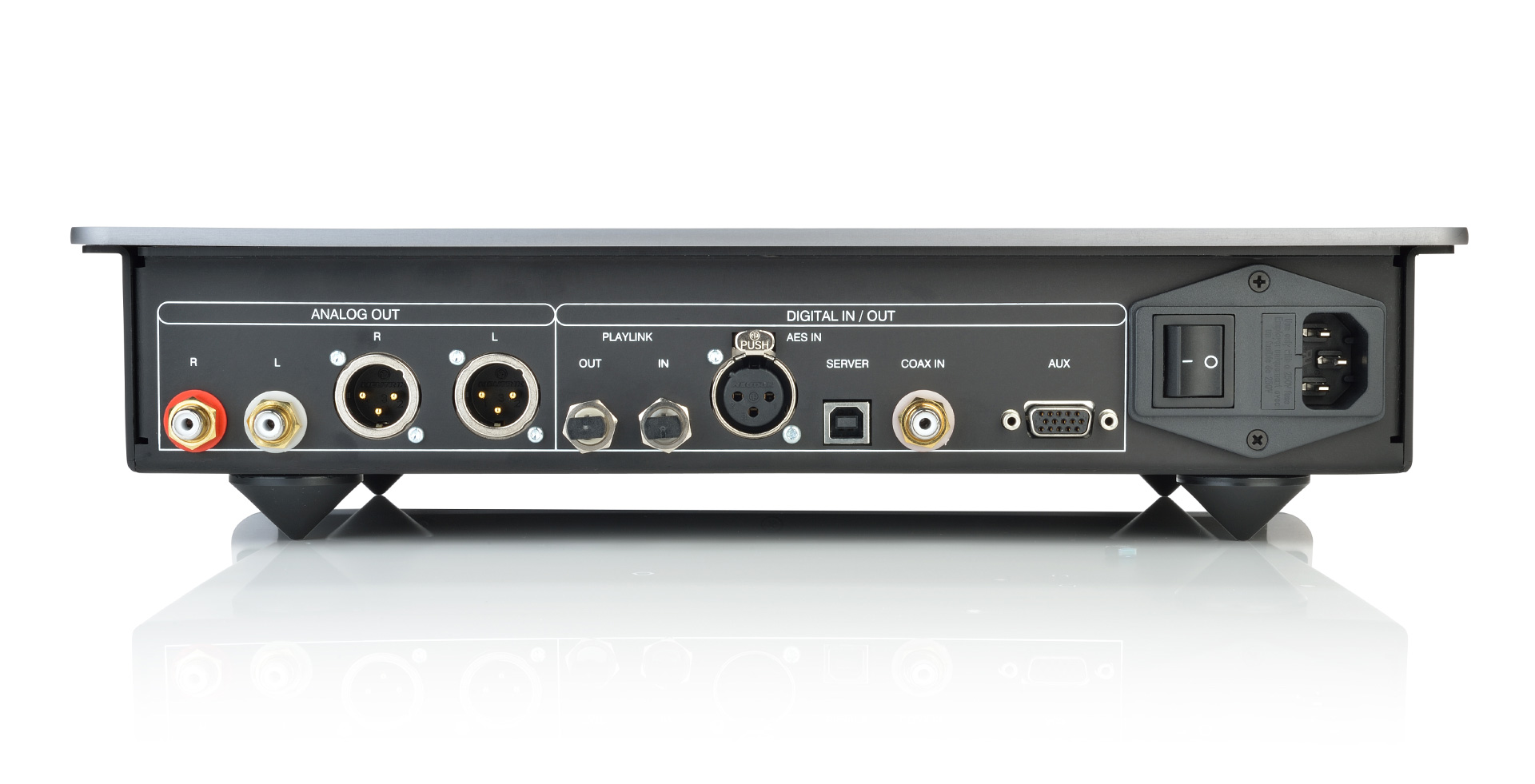 Merlot DAC
Playback Designs Digital Analog Converter
Integrated DAC / Headphone Amp
Up to 384kHz PCM and up to 11.2MHz DSD
USB, AES, Coax, PLink inputs
Headphone output with separate volume control
Balanced and unbalanced line level outputs
Differential discrete DAC (standard "Playback Designs" architecture)
Software upgradeable by end user
Recording software for file creation on computer
Learn more
User manual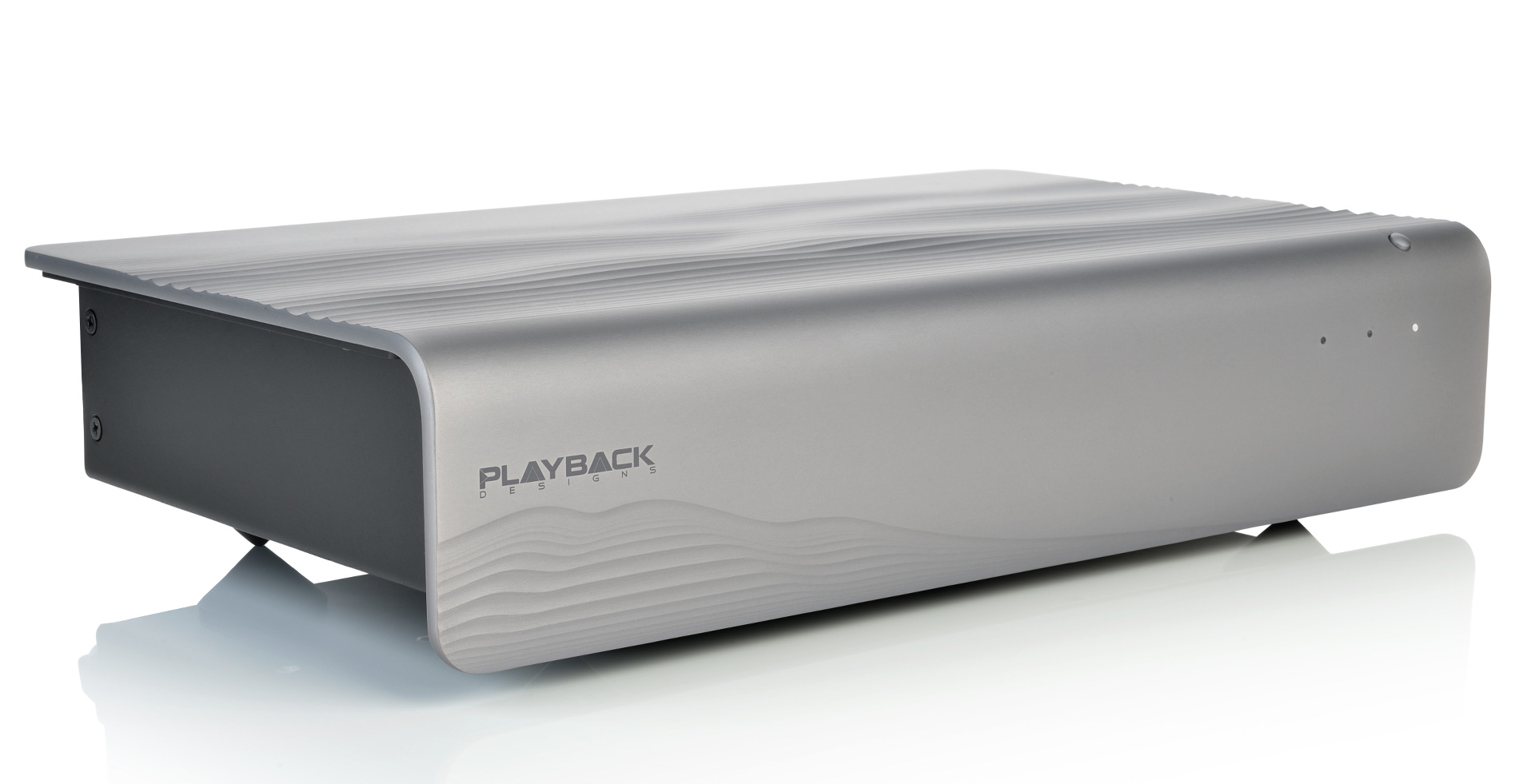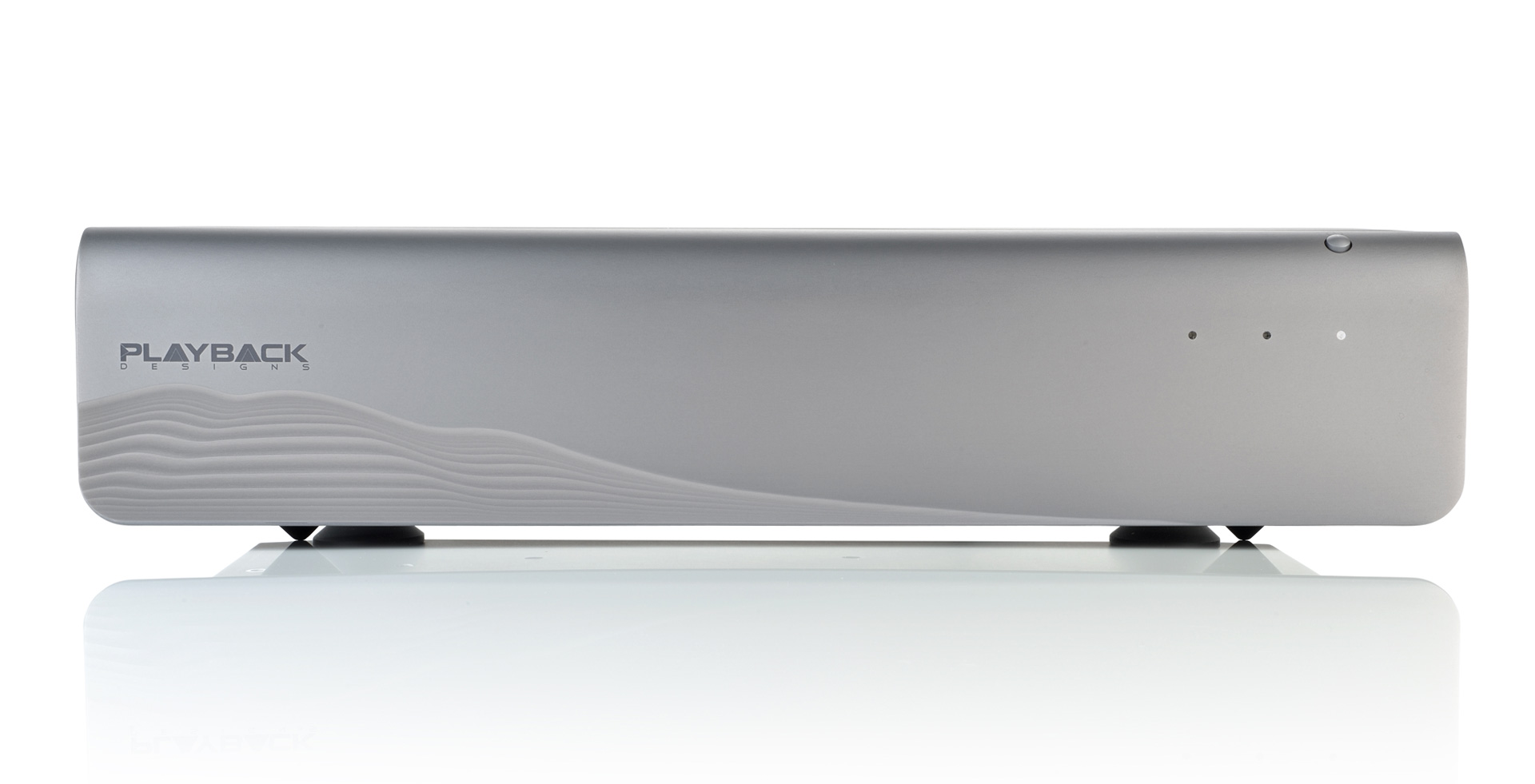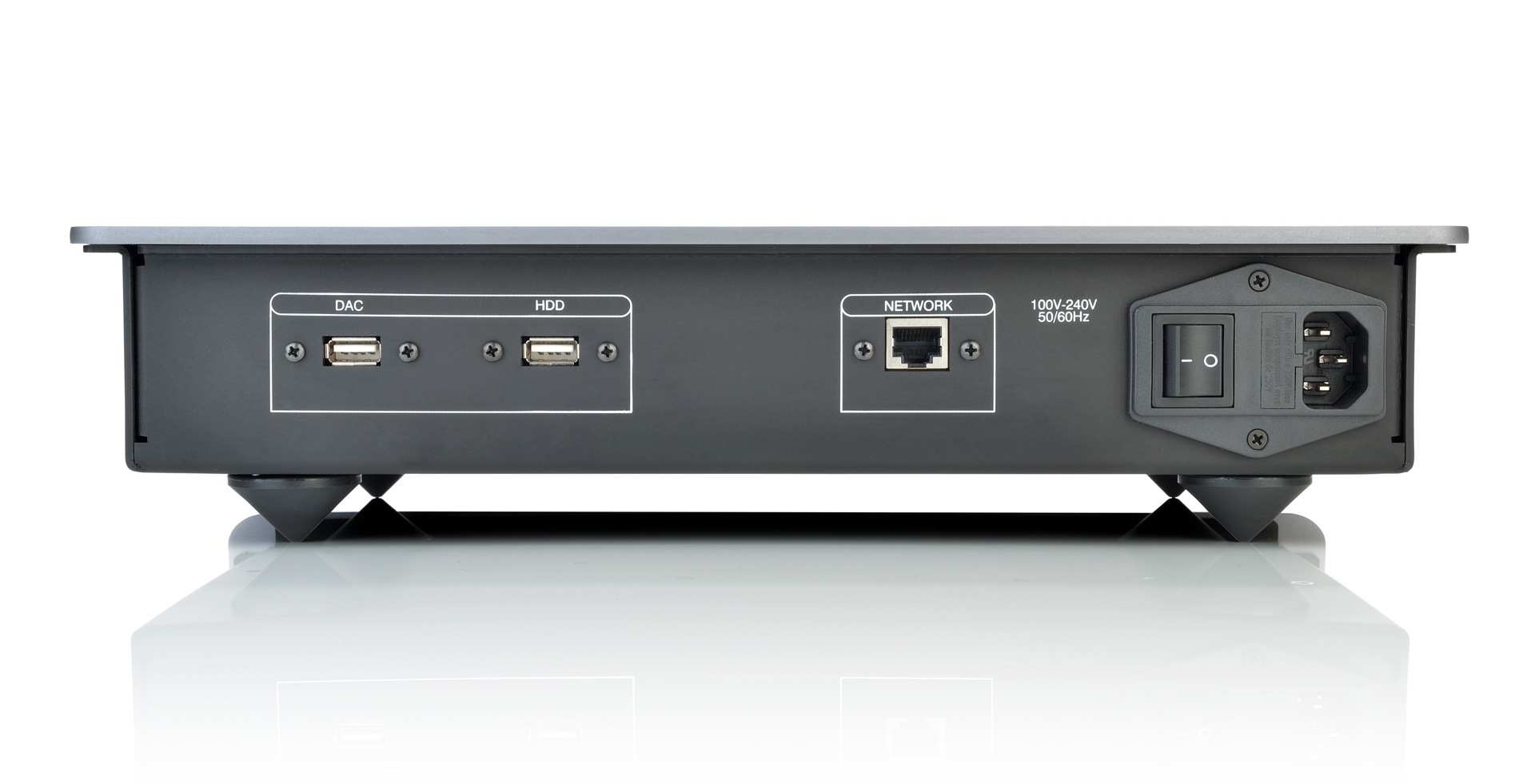 Syrah Server
Playback Designs Music Server
Integrated Music Server
Connects directly to Merlot (or any other Playback Designs DAC) via USB
Easy and intuitive remote control via iPad or Android
Plays any audio from internal, external or NAS storage
Internal 2TB HDD standard, optional SSD
Streaming via DLNA
Automatic ripping from external drive (included)
Automatic retrieval of cover art, meta data from data base
Learn more
User manual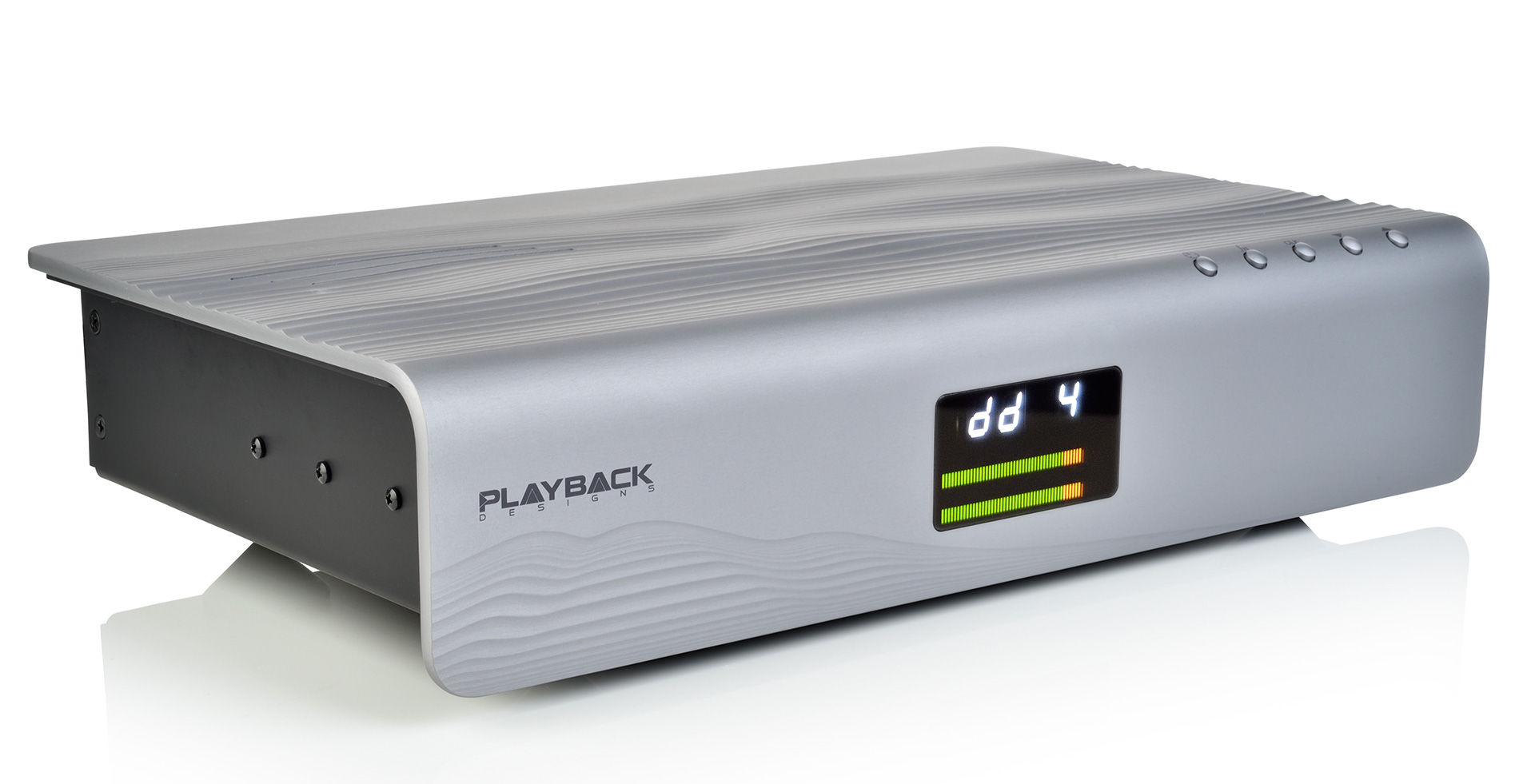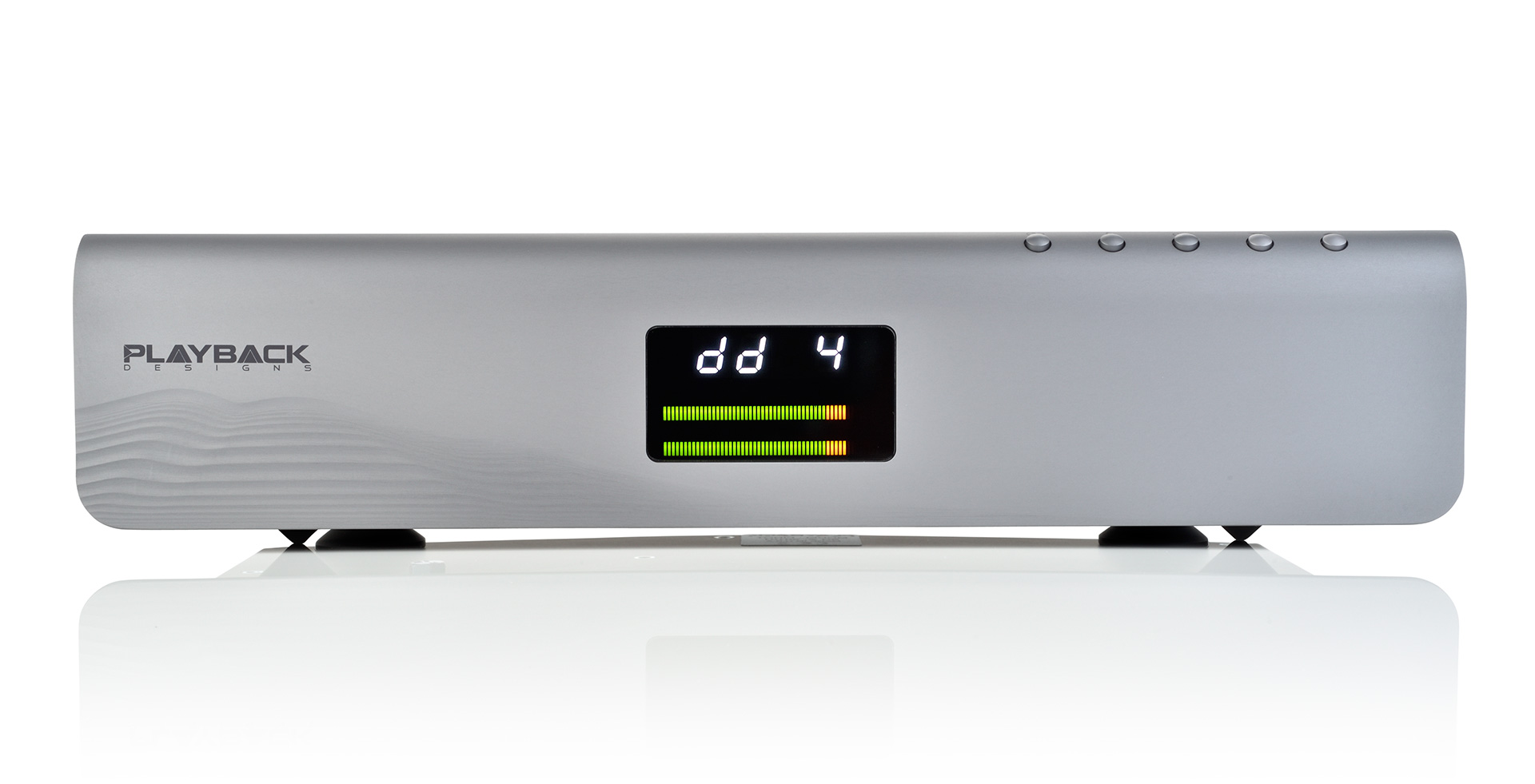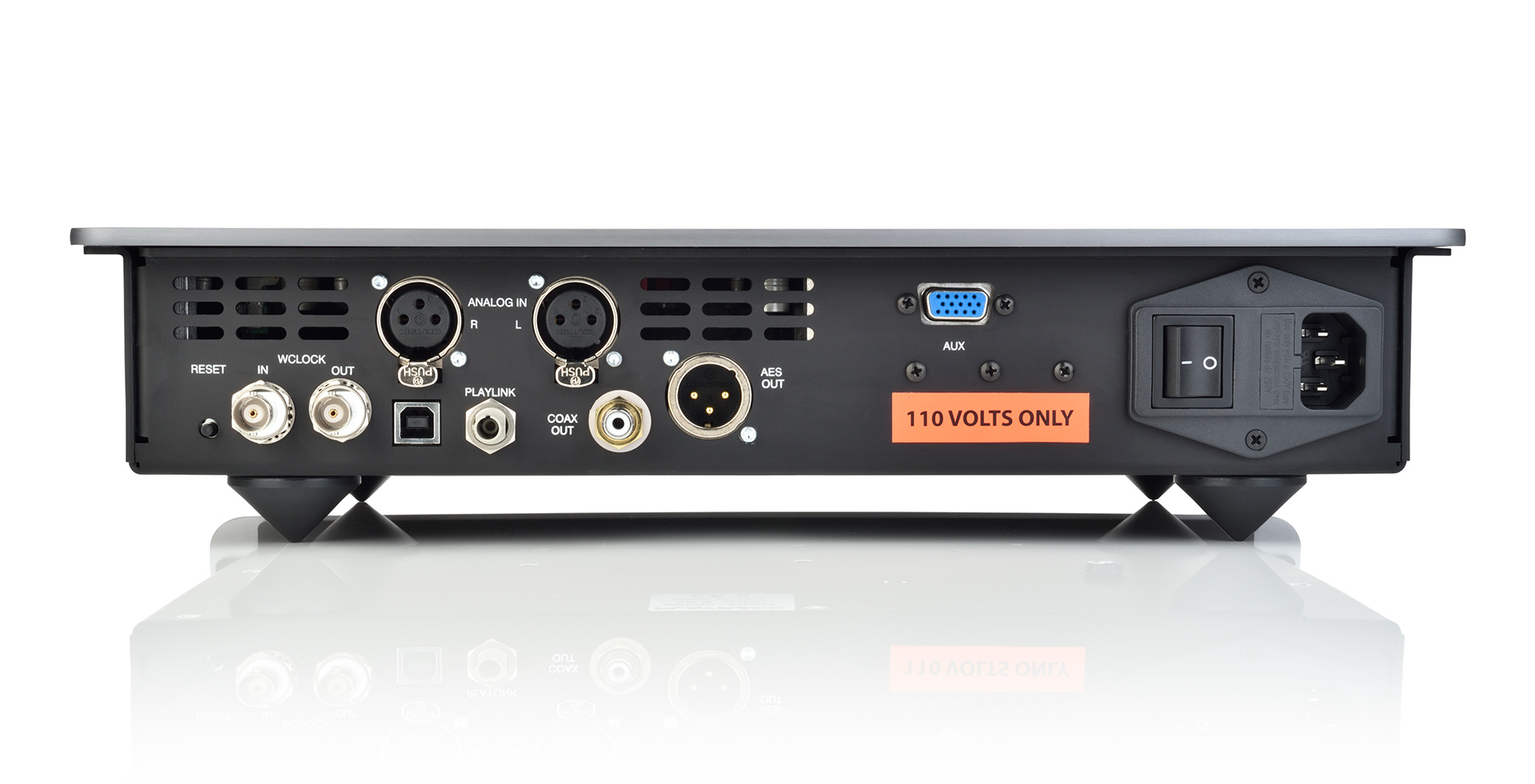 Pinot ADC
Playback Designs Analog Digital Converter
Integrated A/D Converter
Up to 384kHz PCM and up to 11.2MHz DSD
USB, AES, Coax, PLink outputs
BNC clock I/O
XLR inputs with adjustable gain
super low distortion
Software upgradeable by end user
Recording software for file creation on computer
Learn more
User manual
OpBox
Playback Designs D/D Converter
Modification Kit for Oppo Player
Adds PLink output to Oppo103 and Oppo203 Player for direct digital link to Merlot DAC
Captures all native audio data from any source supported by Oppo Player and sends it to Merlot for conversion to analog
Supports very long distances between Oppo Player and Merlot DAC
Galvanic separation between player and DAC
Very easy installation
Learn more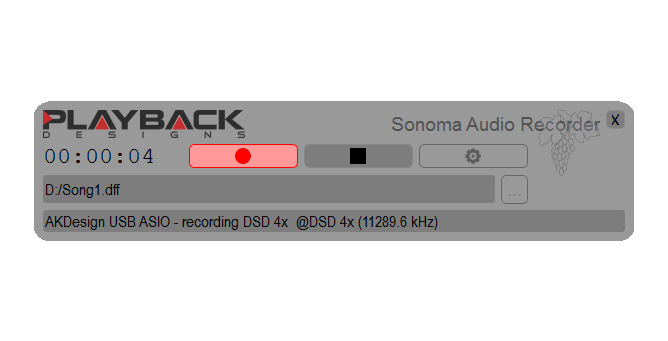 Sonoma Recorder
The Sonoma Recorder is a free software application for the Windows platform that allows you to record natively any digital audio being generated by the Pinot A/D Converter or being played through the Merlot D/A Converter. It creates .wav (PCM) or .dff (DSD) files that can then be played on the Playback Designs Syrah Server.
Windows Recording Software
Very easy installation
Up to DSD 4x recording
Up to PCM 384kHz recording
Direct monitoring option through Pinot/Merlot
Learn more
SonomaAudioRecorder_Installer_v120
Accessories
Extend your audio experience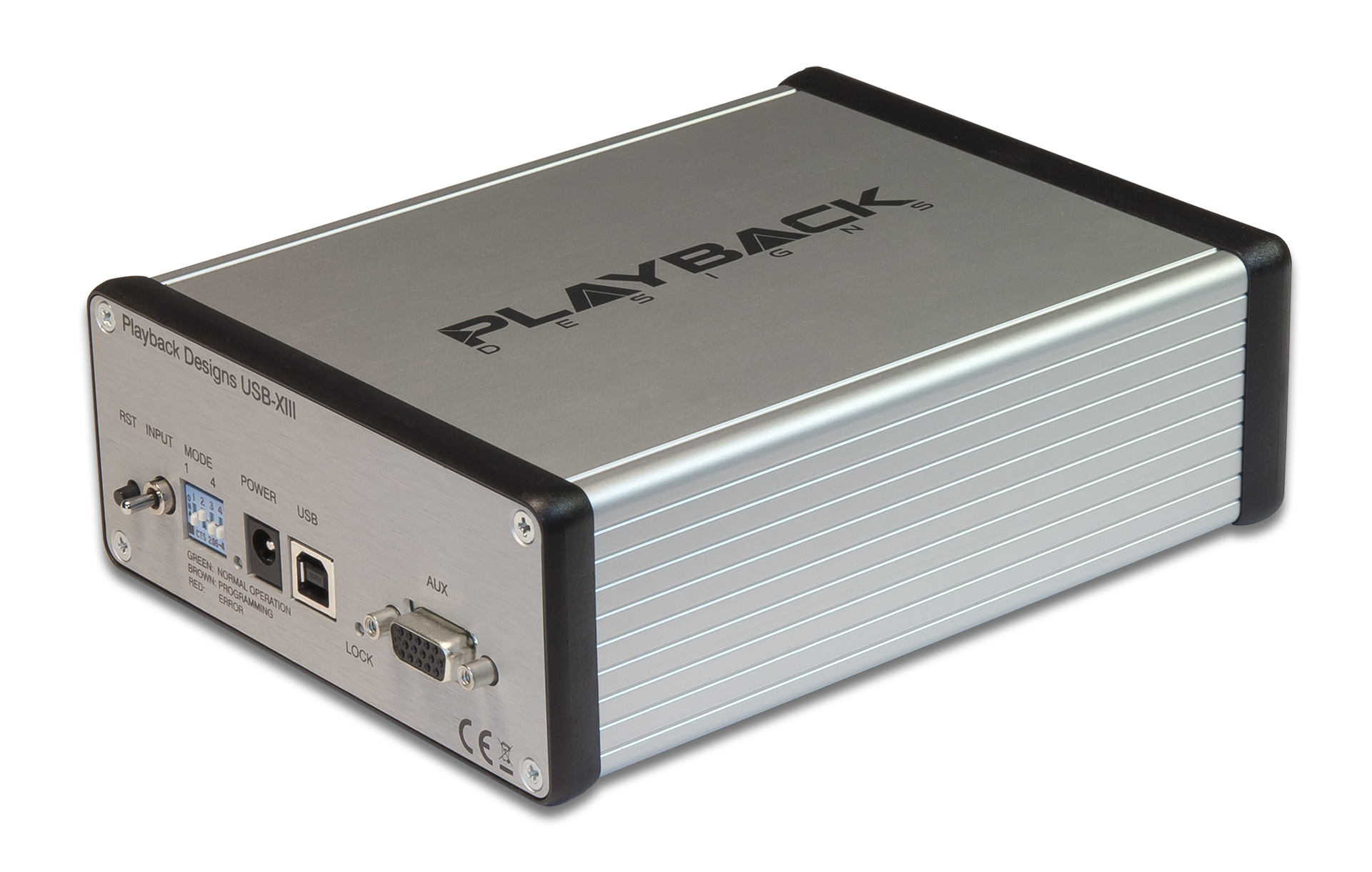 USB-XIII
Playback Designs Digital Interface
USB-XIII Interface
new generation USB interface for PCM up to 384kHz and DSD up to 4x
USB compatibility with newer versions of Apple OS
Multi channel support via USB and PLink input for PCM up to 384kHz and DSD 2x
PLink I/O compatible with Classic and Sonoma line products
Newest generation PDFAS clocking technology for ultra low jitter performance
Connection to 5-series products via optical PLink
Connection to 3-series products via AES with proprietary protocol to support higher DSD sample rates
USB connection supports recording via Sonoma Recorder software on Windows computer
Software can be updated by end user
Learn more
User manual
Technology & Design
The goal at Playback Designs was an easy one to set and incredibly difficult to achieve:
Most people consider digital playback to be sonically inferior to analog playback, whether tape or vinyl. We wanted to match or better the critical areas where we felt analog had superior advantages without losing the benefits of great digital playback.
Challenges
Most digital playback systems produce high frequencies that tend to sound processed or harsh. It is commonly referred to as "digititis" or "digital hash". It is an unnatural sound that can cause listener fatigue and irritation during long listening sessions.
There tends to be a much more visceral experience when listening to analog. Listeners tend to be less analytical and just accept and enjoy the musical experience more so with tape or vinyl playback.
Sonically there is less immediacy that one tends to experience with analog playback.
System flexibility and upgradeability to prevent equipment obsolescence.
Solutions
Programmable architecture: all PD products are designed to be upgradeable with new algorithms and technologies as they become available
Technological Firsts
We are proud to annnouce these technical breakthroughs first seen in our products:
Playback Designs unites Sound and Design
Playback Designs unites audiophiles with recording studios
News
2017 Mai, Meet us at High End in Munich
Playback Designs is showing the new dream series products in Munich from 18th to 21st of Mai.
Meet us in Hall 3, booth J12 and dare to dream. More here...
New Dream Series Product announcement
Playback Designs has announced their new Dream Series Audio DAC and Transport - SACD/CD/Server system incorporating the latest Ultra High Performance technology. Early prototypes will be shown at the Axpona show in Chicago and the High End show in Munich. More here...
OpBox Modification now available for Oppo203 Player
This hardware modification kit is now compatible with all Oppo103 and Oppo203 players and adds an optical interface for direct connection to any Playback Designs DAC for native playback of any format played on Oppo player. When ordering please specify the type of player (103 or 203).
5-Series Hardware Upgrade Available
This hardware upgrade replaces most of the clock generator circuitry on the digital board of the MPS-5 and MPD-5 products with new technology that offers much improved clock jitter performance. When combined with a software upgrade to version 027 or newer it will offer dramatic improvements in sonic performance, sound stage accuracy, low and high frequency consistency. Please inquire with your dealer for more details and how to get your product updated.
2017 Jan, SonomaAudioRecorder v1.2.0 released
The version 1.2.0 of the Sonoma Recorder software is released. It fixes bugs and has some enhancements. Click here to get the new version
2016 Oktober, USB-XIII released
2016 Oktober, New software version 29 released
New software version 29 released for 5-series to support USB-XIII interface. Click here for details.
2016 September, Sonoma Recorder 1.1.3 released
The version 1.1.3 of the Sonoma Recorder software is released. It fixes a bug, some third party software (AudioGate, Pyramix) could not play the generated .dff files.
2016 August, Sonoma Pinot ADC released
Playback Design announces the production release of their new Pinot A/D converter as part of their SONOMA series system incorporating the latest QUAD-DSD FPGA technology.This ground-up new ADC product brings the performance and emotion of the finest analog recordings to the digital home and professional music playback system. Tests with critical listeners revealed that the Pinot ADC is so transparent that it could not reliably be distinguished from the analog source.
2016 June, upgrade kit coming soon
Following our tradition to always support our loyal customers with their existing Playback Designs products we are preparing an upgrade kit for all 5- and 3-series players and DACs. This will add the capability to play quad DSD files which can be generated and recorded with our new and upcoming "Pinot" A/D converter, and also address the issue with Apple's USB driver. The upgrade kit will be available later in 2016.
2016 Mai, Meet us at High End in Munich
Playback Designs is showing the new sonoma line products in Munich from 5th to 8th of Mai.
Meet us in Hall 3, booth J06 and be part of the Audio-Magic Wine-Tasting Musical Mystery Adventure
2015 December, News from the AV show in Guangzhou
High End Audio coming with Home made Fine Wine - the latest news from the AV show in Guangzhou
Go here (in Chinese)
2015 November, Sneak Preview 2016
Sneak Preview 2016: Audio-Magic Wine-Tasting Musical Mystery Adventure
Get inspired here...
2015 Oktober, Issue with Apple's "El Capitan"
Preliminary tests with the most recent release of Apple's El Capitan OS X release (version 10.11) have shown that our hardware in all Classic products is no longer properly recognized when the USB cable is connected. This was not a problem with any of Apple's older releases (Yosemite and older). This appears to be a problem with Apple's new USB driver which is built into the OS. We are working on a hardware upgrade kit to address this problem and are planning to launch this later in 2016. In the meantime we recommend to not update your Mac to El Capitan, or revert back to the previous release (Yosemite). All our products in the new Sonoma line are already fully compatible with El Capitan.
2015 New Homepage online
We are proud do present our new homepage!
Beside the all new design it is now easier for you to get product related downloads.
Enjoy!
2015 Munich – May 14–17
Come see us this year in Munich, Germany on May 14-17 for the High-End Show at Stand F01 in Halle 3.
Our integrated DAC, pre-amplifier and amplifier will be the center piece in a special demo for DSD multi channel in room K1B. Recordings from Pentatone, Channel Classics, Opus3 and many others that have never been published before will be presented by their recording artists. Don't miss this unique opportunity.
Seating is limited and we anticipate only few empty seats. Come early to get your special invitation card.
2015 Axpona – April 24-26
Come see us this year in Chicago on April 24-26 for Axpona (Audio Expo North America) in Room 402 at the Westin O'Hare hotel. 
We will be showing our integrated amplifier, pre-amplifier and DAC, the IPS-3 (Integrated Playback System 3) in the Source System room along with Lumin, Aria , Apertura among others.

New Playback Designs MPS-5 and MPD-5 Software Update – #27
Attention All MPS-5 SACD / CD Player Owners
We have posted a new version of our firmware. Please update your MPS-5 by downloading the newest firmware from our "Support" page.
This update is for bug fixes.
Acoustic Sounds Launches SUPERHIREZ.COM
Today, Acoustic Sounds launched its new high resolution download service www.superhirez.com with a selection of mainstream audiophile music using the most advanced audio technology available… DSD. It's the same digital technology used to produce SACDs and it most closely replicates the analog experience. As Acoustic Sounds says, "They're audio files for audiophiles."
The floodgates are opening and if you have not setup your system for playing DSD files, now is the time to do so. Contact your dealer to help you get up and running. It is easier than you think and now that the mainstream music is become more available, you have no excuse!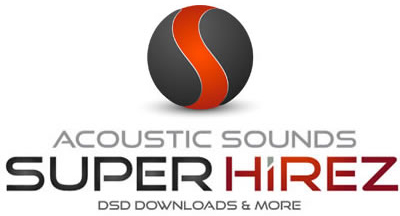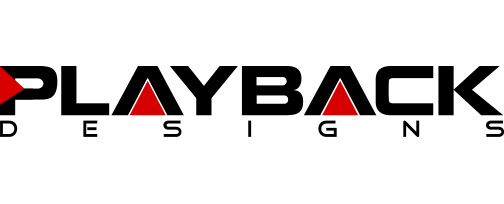 Playback Designs LLC
Andreas Koch
3126 Lunada Lane
Alamo, CA 94507, USA
Responsible for the content: Andreas Koch
Copyright – pictures
Stock photo © Stephiii
Stock photo © FilippoBacci
Stock photo © photoquest7