Life is about building bridges.
Bridges unite opposites
and make them one.
Playback Designs unites analog and digital audio
About us
Playback Designs imagines, creates and manufactures the highest performance, highest resolution, jitter free digital playback systems available for the most discerning of listeners.
Each and every person involved with Playback Designs is first and foremost a lover of music. Without this appreciation no company involved in either high-end audio or the professional recording industry can truly measure how good the products are that they are bringing to market.
Sure, we measure each and every unit that we ship, but the most important step is the final listening session that occurs just prior to packaging the unit for shipment. We believe that Playback Designs' systems represent the finest audio playback in the world for the finest listening system in the world… your ears!
Playback Designs unites Swiss-German engineering with American entrepreneurship
Technology & Design
The goal at Playback Designs was an easy one to set and incredibly difficult to achieve:
Most people consider digital playback to be sonically inferior to analog playback, whether tape or vinyl. We wanted to match or better the critical areas where we felt analog had superior advantages without losing the benefits of great digital playback.
Challenges
Most digital playback systems produce high frequencies that tend to sound processed or harsh. It is commonly referred to as "digititis" or "digital hash". It is an unnatural sound that can cause listener fatigue and irritation during long listening sessions.
There tends to be a much more visceral experience when listening to analog. Listeners tend to be less analytical and just accept and enjoy the musical experience more so with tape or vinyl playback.
Sonically there is less immediacy that one tends to experience with analog playback.
System flexibility and upgradeability to prevent equipment obsolescence.
Solutions
Programmable architecture: all PD products are designed to be upgradeable with new algorithms and technologies as they become available
Technological Firsts
We are proud to annnouce these technical breakthroughs first seen in our products:
Reviews
2015
2014
2013
Older
Awards
Playback Designs unites Sound and Design
Product Drivers
The USB audio interfaces for all Playback Designs products are compatible with MAC OS and Linux without any additional driver software. For computers running on the Windows operating system a driver software needs to be installed.
USB Windows Driver
A correct driver installation and computer software setup can be tested by playing a special bit pattern through the USB input of all Playback Designs products. When your computer system is correctly set up the front panel will display "Bit Perfect" after completion of playback. See product manual for more details.
Bit Perfect Test Pattern
Product Updates
Product updates are available here to download. They can ONLY be downloaded and installed via a PC. MAC computers WILL NOT WORK. As updates are are released, there will be a notice in the "News" section of this website. If you have a PC, please download and install the Playback Designs Update Utility (PDUU) first and follow with downloading and unzipping the update for your product. Please note the location of where you unzip the file.
Here are more specifics:
1. Download PDUU and install using a PC, NOT MAC.
2. Download proper Owner's Manual and READ THOROUGHLY.
3. Download proper file (ex.: MPS-5 SACD / CD Player) and extract all files.
4. Connect laptop via a USB cable to the "software" port on the MPS-5.
5. Double click the "Playback Designs Update Utility" icon on your desktop.
6. Verify "Connected Equipment". If window is empty, click "Refresh List" button.
7. In "File to transfer" window, click "Browse" button on right and search for the file: MPS-5_01026.ace (for MPS-5) . Once found, make sure the file appears in the "File to transfer" window.
8. Click Update.
Distributor Downloads
Below you will find files which include high resolution pictures of our products. If for some reason you are having problems downloading them, please send us an email.
Playback Designs unites audiophiles with recording studios
News
2015 New Homepage online
We are proud do present our new homepage!
Beside the all new design it is now easier for you to get product related downloads.
Enjoy!
2015 Munich – May 14–17
Come see us this year in Munich, Germany on May 14-17 for the High-End Show at Stand F01 in Halle 3.
Our integrated DAC, pre-amplifier and amplifier will be the center piece in a special demo for DSD multi channel in room K1B. Recordings from Pentatone, Channel Classics, Opus3 and many others that have never been published before will be presented by their recording artists. Don't miss this unique opportunity.
Seating is limited and we anticipate only few empty seats. Come early to get your special invitation card.
2015 Axpona – April 24-26
Come see us this year in Chicago on April 24-26 for Axpona (Audio Expo North America) in Room 402 at the Westin O'Hare hotel. 
We will be showing our integrated amplifier, pre-amplifier and DAC, the IPS-3 (Integrated Playback System 3) in the Source System room along with Lumin, Aria , Apertura among others.

New Playback Designs MPS-5 and MPD-5 Software Update – #27
Attention All MPS-5 SACD / CD Player Owners
We have posted a new version of our firmware. Please update your MPS-5 by downloading the newest firmware from our "Support" page.
This update is for bug fixes.
Acoustic Sounds Launches SUPERHIREZ.COM
Today, Acoustic Sounds launched its new high resolution download service www.superhirez.com with a selection of mainstream audiophile music using the most advanced audio technology available… DSD. It's the same digital technology used to produce SACDs and it most closely replicates the analog experience. As Acoustic Sounds says, "They're audio files for audiophiles."
The floodgates are opening and if you have not setup your system for playing DSD files, now is the time to do so. Contact your dealer to help you get up and running. It is easier than you think and now that the mainstream music is become more available, you have no excuse!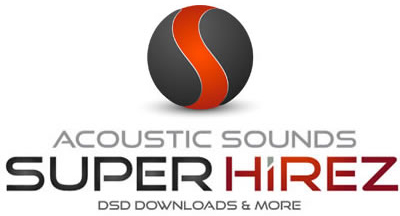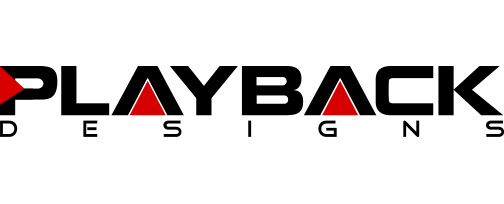 Playback Designs LLC
Andreas Koch
3126 Lunada Lane
Alamo, CA 94507, USA
Responsible for the content: Andreas Koch
Copyright – pictures
Stock photo © Stephiii
Stock photo © FilippoBacci
Stock photo © photoquest7